When i was child, i'm the one of the many crazy fans about ayrton senna, and when his dead, i'm so sad, so to back my memory, i present :
"Ayrton Senna was a fabulous driver and human being... Everytime I think about him, I feel stronger and stronger."
Ayrton Senna tragically died on 1. May 1994 at the racing circuit in Imola, but it was in 1995 that his life's work began through the Ayrton Senna Foundation founded by his family. It was how they decided to put into reality one of Ayrton's many dreams of which he didn't want to speak publically during his life.
His sister Viviane is today at the head of the Foundation which carries the name of the great Brazilian pilot. She testifies: "Ayrton dreamt about giving a chance to poor children. It was a common subject of our conversations which ensued from the harsh Brazilian reality seen on the streets of our towns".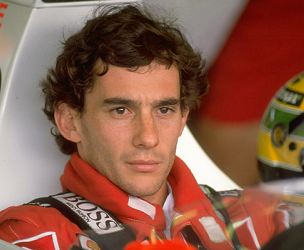 This dream came true only after Ayrton's death and giving a chance to children is the main policy of the Ayrton Senna Foundation. In its beginning it has involved 40 000 children. This number is increasing constantly and today it is more than 300 000. The main principle of the Foundation is based on Ayrton's attitude that we should give everyone a chance, the basis for their future life. The above numbers show that due to Ayrton this chance was given to many and so the memory of the great Brazilian pilot remains living in many hearts.